Progressive Connexions is a not-for-profit network, limited by guarantee and registered in the United Kingdom.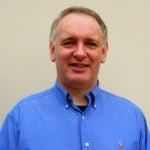 Network Director
Dr Rob Fisher has been involved in creating innovative interdisciplinary programmes for over 30 years. A former Head of Philosophy and Course Leader for Theology at Westminster College, Oxford, Rob walked away from formal academia in order to concentrate on developing creative new possibilities for interdisciplinary work which ever encrouching business models were stifling in higher education. A former Fellow of Harris Manchester College in Oxford, Rob was a CEO of several companies before founding Inter-Disciplinary.Net and spending the next 18 years building 70 global interdisciplinary research projects, founding an interdisciplinary publishing house with 4 imprints and successfully gaining accreditation from the British Accreditation Council. He is also Series Editor for a collection of interdisciplinary publications with Brill and an external examiner and consultant for a number of Universities, institutions and companies across the world. A passionate progressive rock fan, he writes for two influential progressive music portals and collaborates on a weekly progressive rock radio show.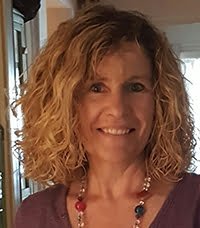 Director of Programmes
Teresa Cutler-Broyles is an adjunct faculty member in the Cinematic Arts Department at the University of New Mexico, USA and a visiting professor at the Umbra Institute in Perugia, Italy, where she teaches a class titled Writing Italian Food. Her research interests include food and wine and their cultural connections, architecture, history, landscape architecture and garden design, Shakespeare, teratology, media studies, Star Trek and culture, and travel. She has been writing professionally since 1992 with publications in both non-fiction and fiction. Her most recent novel is a historical fiction set in 1570 Italy, and her most recent non-fiction piece is a chapter about alternative sexualities in Star Trek. Teresa travels extensively; one of her passions is connecting people with others, introducing them to new and exciting experiences, and opening possibilities for continued interaction, understanding, and dialog between people around the world.
---
Board of Advisors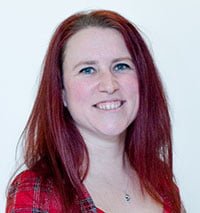 Abi Cannons is Key Account Manager – Events for Slido, an award-winning audience interaction tool for live Q&A, polling and slide-sharing, where she works with large-scale event agencies and PCOs, to help them get the most from their speakers and audience. With 9 years conference management experience, and previously at Reed Exhibitions, Abi has organised conferences for event professionals on four continents. Pursuing a passion for event design and event technology, Abi also volunteers as Community Manager with Event Tech Lab, an incubator for event tech start-ups. Abi loves nothing more than getting underwater, and is a keen scuba diver.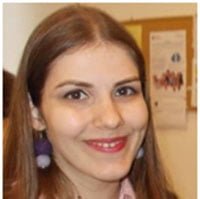 Ioana Cartarescu has been involved in interdisciplinary research for the past several years. With a PhD in sociology from the University of Bucharest, she has always taken a great interest in understanding and exploring cultures and communities and has been absolutely fascinated by their diversity, their dynamism, their adaptation mechanisms and above all, their interconnectedness. With a significant experience in the field of non-government organizations, Ioana is a passionate advocate for equality and human rights. She strongly believes that amazing things can happen when research and advocacy come together and that the best way to create lasting and positive change in society is through interdisciplinary understanding and collaboration.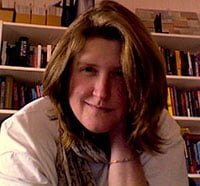 Ann-Marie Cook holds a PhD in Film from the University of East Anglia, an MA in Australian Studies from King's College London and an MA in Film Studies from New York University. She taught film, English and general education courses for six years at University of the Pacific. She is currently an independent scholar whose research and publishing covers a diverse range of topics including cultural studies, transmedia, film history, national cinemas of Britain and Australia, literary adaptations, queer theory, celebrity, fandom, Australian politics, British politics and television studies. She is also Principal Policy and Legislation Officer at the Queensland Department of Justice and Attorney General.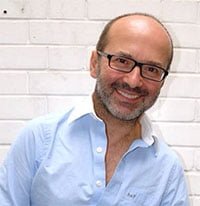 Luca Lo Sicco MBA, PhD, currently lives in Atlanta, Georgia (USA) where he is Professor of Fashion Marketing & Management and Associate Chair at SCAD University. Previously, Dr Lo Sicco has lived in London for more than 16 years where he was Course Director of  two MA in Fashion Business at University of the Arts London. He has a wide international experience having taught in several countries such as New Zealand, France and Italy. Before starting his academic career, Dr Lo Sicco has worked in the Fashion Industry for companies such as Gucci, Valentino, Fendi, and Carlin International Paris. His publications and articles centre on his research interests which include the evolution of luxury brand management and the development and application of teaching models to improve creativity in academic environments.
Justin Meggit is Senior Lecturer in the Study of Religion and Fellow of Wolfson College, University of Cambridge. He is also Visiting Researcher at the Institute for Ethnology, History of Religions and Gender Studies at Stockholm University. He teaches and publishes widely in a number of areas, from magic in antiquity to early-modern transcultural encounters in the Mediterranean, but has a special interest in facilitating critical, public understanding of religion, past and present, and the role that interdisciplinary approaches play in that.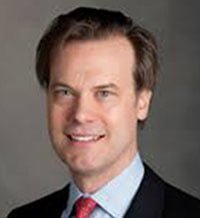 John Parry is the Jeffrey Bain Scholar and Professor of Law, Lewis and Clark Law School, USA. John teaches courses on civil litigation. His scholarly work focuses on legal structures that restrain or permit the exercise of state power on individuals, with a particular emphasis on civil rights law, foreign relations and international law, and criminal justice. He practiced law for several years with Williams & Connolly in Washington, D.C. He is a former law clerk to the Hon. James R. Browning of the U.S. Court of Appeals for the Ninth Circuit and former chair of the Supreme Court Office of the Harvard Law Review.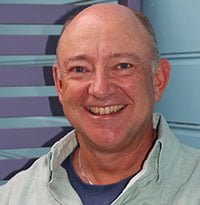 Jamie Robertson is a Writer-Director and Content Producer who wears several hats with equal aplomb. He has directed over 200 TVCs, numerous documentaries and also worked on productions for companies such as DreamWorks, Aardman Animations and Oxford Scientific Films. Ask anyone who has met him – from the street kids in Vietnam to the crocodiles in Australia – and they'll tell you he is a true gentleman! Jamie is happiest when going to rock concerts or playing the blues on his guitar!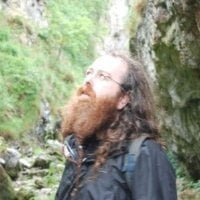 Karl Spracklen has held senior officer positions within the Leisure Studies Association, and was its Chair until 2013. He is closely involved in the International Sociological Associations's Research Committee 13 (Leisure). He has been the Secretary of the International Society for Metal Music Studies, is currently the Editor of Metal Music Studies and was a key organiser of the British Sociological Association's Alcohol Study Group for a number of years. His research interests include leisure theory, communicative leisure, privatization of leisure spaces, tourist spaces and tourist performativity, whiteness and masculinity, class, northernness and national identity, rugby league, whisky and real-ale tourism and various music genres (metal, folk, neo-folk and goth). He researches and writes by himself and in collaboration with a range of other people.