Sustainable global interdisciplinary research projects fostering reciprocal international collaborations and global outcomes.
Progressive Connexions builds, develops and promotes a range of sustainable global interdisciplinary research projects. Projects are formed around the creation of an interdisciplinary ethos which establishes spaces of equality within which people can meet, talk and engage in a spirit of openness and transparency. In this process, participants begin to develop lasting significant professional and personal relationships and to collaborate towards generating real, durable change in their respective fields of activity and in society as a whole.
We are building 12 core projects: these will start to become active throughout 2017 and 2018. Links will go live once the project is ready to launch.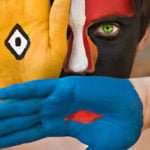 Cultures and Societies
The challenges to cultures and societies in the 21st century are fluid, pressing and continuously changing in the day-to-day flow of living in communities. With the rapid increase in global mobility, people face challenges to their identity as a result of encounters with new cultures and new ways of living and thinking. Communities are forged through integration, assimilation, disintegration and reintegration.
---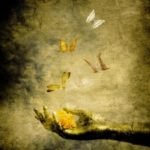 Emotions
The rise of post-truth in global politics moves emotions centre stage on both an individual and societal level. Some emotions – love, friendship, empathy – may nurture, heal, bring people together and give them a reason to hope. Some, however – rage, fear, hatred, the lust for revenge – ruin lives, bringing death and sorrow on individuals and nations alike. Many are deceptive in nature and consequences. Activities which involve working with people also involve managing a variety of sensitive, powerful and highly consequential emotional responses.
---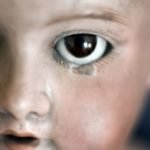 Evil
On a daily basis we encounter spiteful and malicious acts, witness unbearable moments of tragedy, experience pain, suffering and loss. In struggling to make sense of the things we do, the things which happen to us and the things we see around us, we use the word 'evil' as a way of talking about particularly intense, brutal or shocking examples of human behaviour. We continually strive to understand what, if anything, we can say and do about these things.
---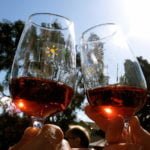 Food and Drink
Food and Drink in the 21st century have become far more than simply sustenance and succor. As cooking shows, slow-food movements, culinary adventure travel, and rallies around national or regional ingredients have become common-place in some areas of the world, in others food anxiety, scarcity, and quality have suffered.
---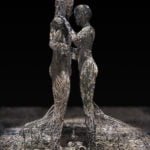 Gender and Sexualities
Since the beginning of time, sexuality has had an overwhelming influence on how human life is organized. In different cultures and at different times in history, sex has been regarded in greatly varying ways, ranging from a complete physical and spiritual experience to a deadly sin. Since regulating sexuality and sexual behaviour is exercising power and control, there has always been stigma associated with a variety of sexual orientations, acts and practices, stigma that has sometimes even led to the exclusion, imprisonment or even death of their exponents. In spite of this, sexual variety exists even in the most oppressive kinds of society, as nature prevails over prejudice and repression. This project seeks to explore and discuss the various kinds of sexuality, sexual orientations and sexual practices and to identify ways to paint sexualities in a positive and stigma-free light.
---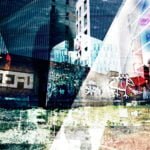 Global Transformations
We live in a world of what seems like unprecedented growth, development and change. Advances in political and social movements, technology, health care, environmental sustainability held the promise of a rich future as humanity seemed to become increasingly connected, integrated and sharing a common vision of the future. Yet the beginning of the century seems to indicate the reverse is actually taking place; high-profile terrorist attacks, the rise of nationalism, global epidemics and pandemics, climate change, cyber crime, mistrust and surveillance now dominate current life. We aim to analyse the causes and effects of global transformations and to identify ways to influence and adjust to the new course that is yet to be determined.
---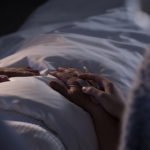 Health and Illness
Whether health is regarded as a value in itself, or an instrument to greater human productivity, the tendency to ignore, conceal or minimise painful truths concerning threats to human health presents a complex problem in need of inter-disciplinary responses. The Health research stream aims to provide a platform for examining and exploring issues surrounding the ways people experience health issues directly and indirectly, on a personal or professional basis. The impact of health, its presence and its absence, and how human beings regard and engage with it is complex and multi-layered.
---
Human Rights
The history of the birth of human rights and the struggle behind their emergence is often one of protest, struggle, opposition and resistance, whether conducted peacefully or through conflict and bloodshed. Although the recognition of human rights is deemed to be universal for most peoples and nations, millions of people across the world are still waiting or actively fighting to secure and protect their liberties, their dignity or merely to have their humanity recognized. While developed states have been taking their rights for granted, recent internal and international political turmoil has shed light upon the fragility of these hard-earned liberties and upon the need for their relentless defense. This project aims to analyze, discuss and propose viable solutions for identifying and reducing human rights violations,  inequality and discrimination of all kind.
---
Making Sense Of:
The MSO project is a collection of interrelated innovative, cutting-edge interdisciplinary research forums designed to bring multiple insights to bear on the meaning of what it is to be persons. The aim is to explore the impact on our understandings of persons of significant experiences which arise in the course of living in the world. The projects will assess the implications for our understandings of what it is to be human in relation to other persons, human communities and advances in all areas of technology.
---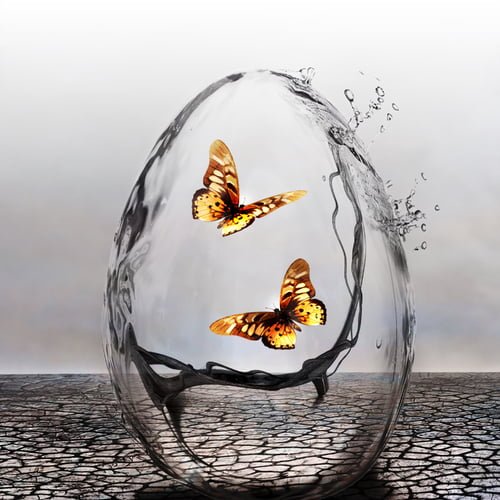 Music And….
Few cultural manifestations have proved themselves as deeply ingrained in human nature as music. Universal to all civilizations, musical expression find its way into every aspect of individual and social life, from accompanying once in a lifetime events to chasing away everyday boredom. It performs an exceptionally wide variety of functions, ranging from ritual and spiritual through social, artistic and therapeutic to commercial and even political functions. This project seeks to identify, explore and fructify the powerful connections between the myriad kinds of musical expression and a variety of phenomena that it accompanies, influences or is shaped by.
---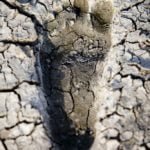 Narratives, Persons, Communities
One could say that individual and group identity is built on no more than a set of personal or shared narratives. History, truth, values and beliefs are heavily based on the stories we have been told, the ones we tell ourselves and the ones we choose to share with others. Our self-image relies on our "story" and we feel connected to our community and our kin by the memory of a shared past and a common vision for a shared future. Altering a fundamental narrative may lead to reshaping lives (for the better or the worse) for generations to come. This project shall explore various kinds of narratives in an attempt to find their larger meaning and implications and to determine ways to turn stories that hurt into stories that heal.
---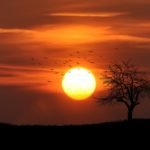 Spirituality And….
For good or ill, spirituality is an important feature of living and we ignore it at our peril. This project sets out to make sense of a vital part of what it means to be human. 'Spirituality And' … is an exciting new series of inclusive interdisciplinary projects, that focus on the importance of spirituality in our lives and explore its continuing relevance in a complex, fragmented and often dysfunctional world.
---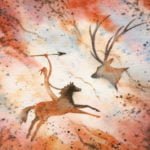 Storytelling
Storytelling is integral to the history of human beings in a bewildering variety of oral and visual formats. We tell stories about who we are, where we are going, what we hope for and what we fear. By telling and retelling stories we make sense of our lives, the things we do, how we relate to other people and what our place is in the world.
---
Projects will enable the further development of collaborative international networking and reciprocal ventures beyond the point of first contact at meetings. They will provide the means to establish and grow mutual interdisciplinary partnerships between institutions, networks and people.
Projects will also focus on evolving a diverse range of sustainable global outcomes which hold the promise of real world interactions and significance.
If you have an idea for a project, or if you would like to collaborate with Progressive Connexions in forming, running or developing a project, please don't hesitate to get in touch. So many of our projects always start with the conversation: "I've always wanted to do something on….". Our normal response is: "come on then, let's make it happen!" Drop us a line with your thoughts, ideas and suggestions.