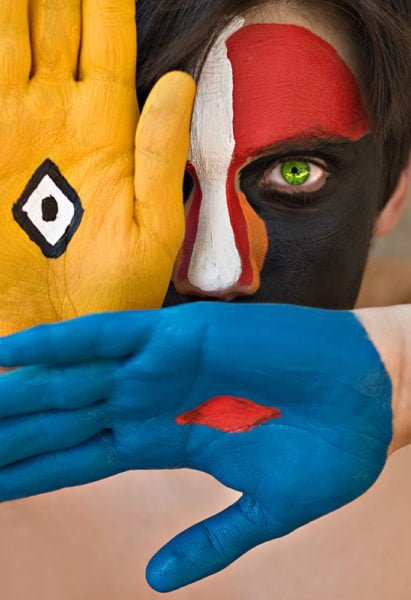 1st Global Conference
Cultural Diversity: An Inclusive Interdisciplinary Project
Change of Date and Change of Location

:
Saturday 1st December – Sunday 2nd December 2018

Vienna, Austria
Our global reality is one of increasing diversity, mobility and interconnectedness. Individuals and communities engage and interact with one another on an unprecedented scale and the resulting entanglements of cultural diversities pose both challenges and opportunities.
In the horizon-widening context of this global cultural diversity or "mundialization," an urgent focus is emerging on how to foster inclusive strategies for how people can live in shared spaces and cross-cultural places of what has become our global village. How should we and how can we co-exist without one voice, one narrative, one group imposing moral, political or religious dominance or superiority?
The goal of this interdisciplinary approach to cultural diversity is a mutually respectful, critical and inclusive exploration of multiple life experiences, voices and representations that does not fetishize or pathologize difference. This is not about co-existing in a kind of détente of tolerance that carries forward the baggage of colonial, patriarchal, heteronormative power but rather the interweaving of ideas, lives and learning from each other in inclusive ways that constructively contest and de-privilege hierarchies and power structures that place one individual or group above another or which separate individuals and groups from each other.
Given the multiplicity of experience and social influence that cultural diversity implies, conflicts of approach or opinion are perhaps inevitable but impasse, violent disagreement, mistrust and overt or 'soft' oppression need not be. To that end, this multi-disciplinary event seeks to build and articulate a co-operative and transcultural approach which acknowledges, honours and critically examines cultural diversity in a broad range of contexts.
For example, how does cultural diversity affect education and the classroom environment? How can a multi-disciplinary approach such as the one imagined here bring a blend of perspectives from teachers, students and their families, academics, practitioners and policy makers to bear on this particular example. How can we unlock the opportunities which difference and diversity present us? The same questions could equally apply cultural diversity in the workplace. These are simply two of many potential areas of focus that this event seeks to explore and we strongly encourage the use of problem-solving cases and real life scenarios for possible collaborative consultations during the conference.
To that end, this inclusive interdisciplinary conference aims to explore approaches to cultural diversity in a wide variety of contexts such as Sex and Gender, Sexuality, Race, Ethnicity, Language, Community, Technology and Social Media, Cultural Representation (for instance, in literature, theatre, music, visual arts, film, television, and other cultural texts), Education, Social Work, Health Services, Law, Governance, Economics, etc.. We welcome presentations in a variety of formats including papers, panel discussions, round-tables, workshops, policy writing collectives, oral texts such as storytelling and witnessing, explorations of music, visual arts, theatre, and other cultural texts and performances. Contributions are welcome from practitioners, ngo's, professionals and the voluntary sector.
What's so Special About Progressive Connexions Events?
A fresh, friendly, dynamic, format – at Progressive Connexions we are dedicated to breaking away from the stuffy, old-fashion conference formats, where endless presentations are read aloud off powerpoints. We work to bring you an interactive format, where exchange of experience and information is alternated with captivating workshops, engaging debates and round tables, time set aside for getting to know each other and for discussing common future projects and initiatives, all in a warm, relaxed, egalitarian atmosphere.
A chance to network with international professionals – the beauty of our interdisciplinary events is that they bring together professionals from all over the world and from various fields of activity, all joined together by a shared passion. Not only will the exchange of experience, knowledge and stories be extremely valuable in itself, but we seek to create lasting, ever-growing communities around our projects, which will become a valuable resource for those belonging to them.
A chance to be part of constructing change – There is only one thing we love as much as promoting knowledge: promoting real, lasting social change by encouraging our participants to take collective action, under whichever form is most suited to their needs and expertise (policy proposals, measuring instruments, research projects, educational materials, etc.) We will support all such actions in the aftermath of the event as well, providing a platform for further discussions, advice from the experts on our Project Advisory Team and various other tools and intellectual resources, as needed.
An opportunity to discuss things that matter to you – Our events are not only about discussing how things work in the respective field, but also about how people work in that field – what are the struggles, problems and solutions professionals have found in their line of work, what are the areas where better communication among specialists is needed and how the interdisciplinary approach can help bridge those gaps and help provide answers to questions from specific areas of activity.
An unforgettable experience – When participating in a Progressive Connexions event, there is a good chance you will make some long-time friends. Our group sizes are intimate, our venues are comfortable and relaxing and our event locations are history-laden and suited to the event.
What to Send
The aim of this interdisciplinary conference and collaborative networking event is to bring together academics, professionals, practitioners, NGO's, voluntary sector workers, in the context of a variety of formats: papers, seminars, workshops, panels, q&a's, etc.
300 word reviews of your proposed contribution (paper abstracts, proposals for workshops, collaborative works or round tables, overviews of artistic projects or any other relevant forms of participation you are interested in) should be submitted by Friday 11th May 2018.
All submissions will be minimally double reviewed, under anonymous (blind) conditions, by a global panel drawn from members of the Project Advisory Team and the Advisory Board. In practice our procedures usually entail that by the time a proposal is accepted, it will have been triple and quadruple reviewed.
You will be notified of the panel's decision by Friday 25th May 2018.
If your submission is accepted for the conference, a full draft of your contribution should be submitted by Friday 7th September 2018.
Abstracts and proposals may be in Word, PDF, RTF or Notepad formats with the following information and in this order:
a) author(s), b) affiliation as you would like it to appear in the programme, c) email address, d) title of proposal, e) body of proposal, f) up to 10 keywords.
E-mails should be entitled: Cultural Diversity Submission
Where to Send
Abstracts should be submitted simultaneously to the Organising Chair and the Project Administrator:
Jonathan Rollins: jrollins@arts.ryerson.ca
Project Administrator: budapestdiversity@progressiveconnexions.net
Ethos
Progressive Connexions believes it is a mark of personal courtesy and professional respect to your colleagues that all delegates should attend for the full duration of the meeting. If you are unable to make this commitment, please do not submit an abstract or proposal for presentation.
Please note: Progressive Connexions is a not-for-profit network and we are not in a position to be able to assist with conference travel or subsistence, nor can we offer discounts off published rates and fees.