1st Global Conference
Music And….Death
Saturday 2nd December 2017 – Sunday 3rd December 2017
Vienna, Austria
The death of a lover, child, spouse, partner, parent, friend is the loss of someone unique and irreplaceable – a presence in our lives never to be seen, held, heard or felt again. The tragic loss of familiar, iconic, well loved public figures and celebrities, the unexpected deaths of people through murder, violence or terrorism, heart rending loss through illness, disease or natural disasters all remind us of the fragility and vulnerability of our lives. In times like these music is often our companion providing comfort in the incomprehensibility of loss.
Music And….Death marks the launch of an exciting new series of inclusive interdisciplinary projects focusing on the many roles of music within human living, thinking and feeling. This event will explore all historical and contemporary genres of music to map the ways in which music imagines, expresses, confronts, wrestles and gives us ways of responding to and coping with dying, death, grief and remembrance.
Indicative themes around which the weekend will be structured will include (but not be limited to)
~ music, mortality and the awareness of death
~ music imagining death
~ expressing dying and death
~ confronting death
~ the sounds of dying and death
~ instruments, methods, techniques and tools used in wrestling with dying and death
~ recording and producing death
~ the death of the artist/musician
~ music, grief and mourning
~ music, funerals and memorials
~ music and remembrance
~ music, cultures and death
~ music, pets, animals and other non-human deaths
~ death, mourning and public figures; Diana, Freddie Mercury, David Bowie, Elvis, River Phoenix, Heath Ledger, Amy Winehouse
~ music and the affirmation of life
~ taking-leave, saying goodbye, turning the page, moving on, holding in your heart
~ music of death, music in death, music and death
What to Send
The aim of this interdisciplinary conference and collaborative networking event is to bring together academics, professionals, practitioners, NGO's, voluntary sector workers, in the context of a variety of formats: papers, seminars, workshops, panels, q&a's, performances etc.
300 word abstracts, proposals, presentations, scores, compositions, mp3's/flacs and other forms of contribution and participation should be submitted by Friday 4th August 2017.
Whilst we welcome proposals for live performances, our options are unfortunately limited by the facilities available at the venue as well as any cost considerations relating to staging the performance. If you are interested in staging a live performance, please contact us and let us know what you have in mind.
All submissions will be minimally double reviewed, under anonymous (blind) conditions, by a global panel drawn from members of the Project Team and the Advisory Board. In practice our procedures usually entail that by the time a proposal is accepted, it will have been triple and quadruple reviewed.
You will be notified of the panel's decision by Friday 11th August 2017.
If your submission is accepted for the conference, a full draft of your contribution should be submitted by Friday 17th November 2017.
Abstracts and proposals may be in Word, PDF, RTF or Notepad formats with the following information and in this order:
a) author(s), b) affiliation as you would like it to appear in the programme, c) email address, d) title of proposal, e) body of proposal, f) up to 10 keywords.
E-mails should be entitled:  Music and Death Abstract Submission
Where to Send
Abstracts should be submitted simultaneously to the Organising Chair and the Project Administrator:
Dr Niall Scott: NWRScott@uclan.ac.uk
Project Administrator: viennamusic@progressiveconnexions.net
Conference Outcomes and Outputs
The events we organise form a continual stream of conversations, activities and projects which grow and evolve in different directions. The outcomes and 'outputs' which can productively flow from these is a dynamic response to the gatherings themselves. As our meetings are attended by people from different backgrounds, professions and vocations, the range of desirable outcomes are potentially diverse, fluid and appropriate to what took place.
We anticipate that some papers and contributions from the conference will contribute to a themed volume to be considered by the At The Interface/Probing the Boundaries series published by Brill, for whom Dr Robert Fisher is Series Editor. Potential editors will be chosen from interested conference delegates.
Authors of relevant papers (with a metal orientation) from the conference are strongly encouraged to submit their papers to Metal Music Studies, where they will be considered for publication subject to the normal review processes.
Additional possible outputs include: open volume on-line annuals; social media outputs (Facebook pages, blogs, wikis, Twitter and so on); collaboration platforms; reviews; reports; policy statements; position papers; declarations of principles; proposals for future meetings, workshops, courses and schools; proposals for personal and professional development opportunities (cultural travel, summer schools, personal enrichment programmes, faculty development, mentoring programmes, consultancies); other options you would like us to consider.
Vienna 2017 Details and Information
Registration Fees

The cost for attending the conference is £225. This includes:

~ conference registration fee
~ a discounted rate for any of the outputs emerging from the event
~ Saturday coffee/tea on arrival
~ Saturday morning coffee and biscuits
~ Saturday lunch
~ Saturday afternoon tea and biscuits
~ Saturday evening wine and drinks reception
~ drinks in the conference room
~ Sunday morning coffee and biscuits
~ Sunday lunch
~ Sunday afternoon tea and biscuits
~ drinks in the conference room

Calendar of time-lines and deadlines

Friday 4th August
Abstract/Presentation submission

Friday 11th August
Acceptance/Rejection notification

Friday 25th August
Booking Form Submissions

Friday 1st September 2017
Circulation of Draft Programme

w/b Monday 4th September 2017
Invoices issued

Wednesday 4th October 2017
Final date for payment

Friday 27th October 2017
Circulation of Revised Programme

Friday 3rd November 2017
Final programme to printing.

Friday 17th November 2017
Full draft of presentation to be submitted.
The conference is being held at the Hotel Mercure Wien Westbanhoff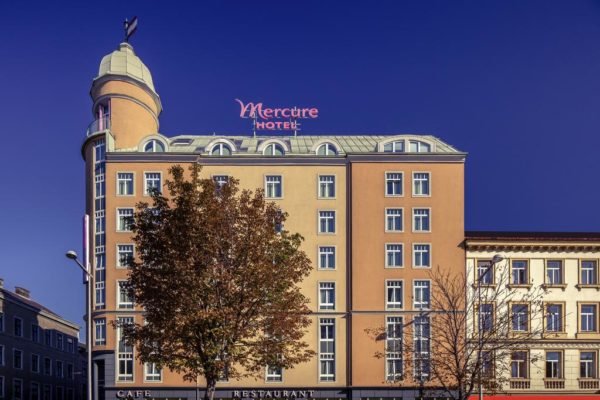 Felberstraße 4, 1150 Wien, Austria
Tel : (+43)1/981110 - Fax : (+43)1/98111930

We have reserved rooms for delegates at the conference hotel on favourable terms and conditions. On having a proposal accepted for presentation at the conference, and on the completion and submission of a booking form, a special booking form will be sent to you along with instructions on how to use it in order to access these terms..
Standard Room - Singe Occupancy
€105 per night including breakfast and all taxes
Standard Room - Double/Twin Person Occupancy
€114 per night including breakfast and all taxes
Details will be sent to delegates on how to access these rates once receipt of the booking form has been confirmed.
Accommodation bookings are made directly with the hotel, not Progressive Connexions. All payments for accommodation are made directly to the hotel as well. A credit card will be required on booking.
You are free to find alternative accommodation. We are offering these arrangements as a convenience to folks who would like to be at the conference venue.
The conferences, meetings and events we organise are not single 'one-off' events. They are part of a continual stream of conversations, activities and projects which grow and evolve in different directions. At the conclusion of every meeting, the question needs to be considered: What happens next? After all, there is little personal, educational or professional benefit in gathering people together from around the world and sharing all sorts of fascinating conversations if nothing further is going to happen as a result!

The possible ranges of 'outputs' which can productively flow from our meetings is a dynamic response to the dialogues, issues and engagements that take place during the events themselves. And as our meetings are attended by folks who come from different backgrounds, contexts, professions and vocations, what people would like to see developed as a result of our time spent together will always be potentially diverse, fluid and appropriate to what took place.

One range of possible outputs involves publication as a way of continuing the work of a project. Where publishing is a possibility, it is directly referenced in the Call for Papers, Presentations and Participation. Other possible outputs may include, but are not limited to:
~ social media platforms such as Facebook pages and groups, blogs, wikis, Twitter, as vehicles for continuing dialogues, disseminating knowledge and information and bringing new people into the work of the project
~ reviews; reports; policy statements; position papers/statements; declarations of principles
~ proposals for meetings, workshops, courses, schools
~ collaboration gateways, platforms and media
~ personal and professional development opportunities: faculty development; mentoring programmes; cultural cruises; consultancies; summer schools; personal enrichment programmes

The range of outputs is dependent on how little or how much you would like to become involved. Don't let the end of the meeting signal the end of your involvement with the project. Please get involved, bounce ideas around, think out loud – we'd love to hear about what you'd like to do and are always happy to talk about what is possible.
Payment Process
Participants must complete the online booking form by Friday 25th August 2017 at the latest.
After the deadline has expired, an invoice will be drawn up and sent to you; the invoice will contain all the necessary information for you to pay by bank transfer, cheque, Paypal or credit card.
The invoice must be settled by Friday 9th October 2016.

It is the responsibility of delegates to ensure that payment is made by this date. Failure to receive payment will result in your booking being cancelled.

Payment Methods
There are a number of ways payment can be made.

Cheque
Payment can be made by cheque, in pounds sterling (gbp) only. Cheque's in pound sterling must be drawn against a bank with headquarters in the United Kingdom. Cheque's should be made payable to 'Progressive Connexions' and sent, with the booking form, to:

Dr Rob Fisher
Progressive Connexions
Priory House
149b Wroslyn Road
Freeland
Oxfordshire. OX29 8HR
United Kingdom

We cannot and will not accept cheques made payable in currencies other than GBP Sterling.

Bank Transfer Payment may be made using bank transfer. Full details to enable a bank transfer are made available on your conference invoice. If paying by this method, you must agree to pay all charges at the sending and receiving banks.

By Invoice
You may request that an invoice be sent to you which you may forward to your institution. It is your responsibility to ensure that the invoice is paid before the payment deadline.

Online
Your invoice will include a link to pay through a secure and encrypted online payment system. Please click the link to use this method. Please also be aware that credit card charges apply.

Credit Card
Payment may also be made using credit card. Please Note: card payments are subject to a 3% transaction fee, except for debit cards which are charged at 0.75GBP/ 1.00 Euro per transaction: this is the amount we are charged by the credit card company. We cannot accept American Express or Discovery as a form of payment.

Paypal
Payment may also be made using Paypal. Please note: a 4% charge applies to all items and services paid for in this way: this is the amount we are charged by Paypal. If paying by this method please send us the email account connected with your Paypal account and we will forward you a request for payment.

IMPORTANT
We strongly recommend that all delegates take out some form of travel or other insurance in relation any and all travel arrangements or accommodation booked in regard to the conference. This should include cancellation insurance in the event of unforeseen or unexpected circumstances.

All fees are payable in advance. No delegate will be permitted entry to the conference if an invoice is still unpaid.
Ethos
Progressive Connexions believes it is a mark of personal courtesy and professional respect to your colleagues that all delegates should attend for the full duration of the meeting. If you are unable to make this commitment, please do not submit an abstract or proposal for presentation.
Please note: Progressive Connexions is a not-for-profit network and we are not in a position to be able to assist with conference travel or subsistence, nor can we offer discounts off published rates and fees.