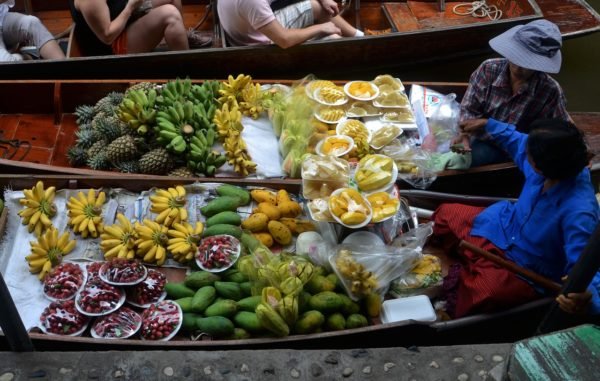 2nd Global Conference
Food, Heritage and Community
An Inclusive Interdisciplinary Conference
A Food and Drink in the 21st Century Project
Saturday 9th March 2019 – Sunday 10th March 2019
Prague, Czech Republic
---
ABSTRACT AND PAPERS
---
Translating Terroir Into Transnational Spaces
Kolleen M. Guy
University of Texas at San Antonio
Key Words:
Food, wine, heritage, France, China, Turkey, history, places, spaces
Although the idea of linking the concept of terroir to the protections of the nation-state emerged in a certain historical moment, the relevance of this connection between place, people, and taste of food products has taken on a transnational importance. As Elizabeth Barham noted, although the notion of terroir is deeply rooted in French history and culture, the idea of terroir also reflects "a conscious and active social construction of the present… to recover and revalorize elements of the rural past to be used in asserting a new vision of the rural future" (Barham, 2003). This papers seeks of examine this "social construction of the present" in narratives of terroir from outside of France. In particular, I am interested in how aspects of the French history or a French connection are used in storytelling about foor and place in diverse rural landscape, such as vineyards in China and Turkey. This paper approaches this storytelling as both strategic, offering a way to sell goods based on associations with "Old World" quality and tradition, and aspirational, offering a new understanding of what can constitute or express terroir in the global marketplace. I conclude by looking at how this dynamic constructing and manipulating of the notion and meaning of terroir in these food industry stories impacts French approaches to its own food heritage.
---
Brooklyn Goes Global: When Local Culinary Culture Becomes A Global Phenomenon
Peter Naccarato
Marymount Manhattan College
While the exporting of food around the world has a long history and its economic, political, and cultural impact has been much studied, this paper seeks to broaden this work by considering what happens when an entire culinary "culture" or "ethos" is exported around the world. Over the last few years, Brooklyn, New York has developed a unique food scene through which it has become synonymous with numerous food trends. Specifically, certain Brooklyn neighborhoods are now identified as hipster enclaves, where mustached and vintage-t-shirt-wearing hipsters embrace social practices that are both celebrated for challenging conventional ways of living and vilified as the ridiculous indulgences of those with social and economic privilege. While this debate about the value of hipster culture continues, there is no doubt that it has expanded well beyond Brooklyn to become a global phenomenon. So rather than marking the unique heritage of a particular place and its people, this hipster aesthetic—from fashion to interior design; from recreation to decoration; from restaurants to cocktail bars—has emerged as a cultural export that marks a particular kind of urban space and citizen. In this paper, we focus particularly on the hipster food scene to identify those attributes that make it unique while simultaneously marking it as a global export. What is happening as the hipster culture of Brooklyn, New York pops up in Portland, Berlin, Rio de Janeiro, Warsaw, Rome, Bangalore, Bangkok, Mumbai, and other urban centers around the world? How do hipster foods and food practices translate across these international boundaries and how can such practices stake a claim to a unique cultural heritage as they emerge across cultures?
---
"Gefilte Fish Can Be The Next Sushi":Jewish American 21st Century Inventions And Aspirations
Nora Rubel
University of Rochester
Key Words:
cookbooks; nostalgia; Jewish; kosher; religion; United States; heritage; restaurants
In 2004, a character in Tova Mirvis's novel The Outside World presciently remarked, "Gefilte fish can be the next sushi…. Because people are hungry for something authentic…. They miss the past. Even if they never had it, they still miss it." Twelve years later, Liz Alpern and Jeffrey Yoskowitz released their cookbook, The Gefilte Manifesto: New Recipes for Old World Jewish Foods, to both popular and critical acclaim. The trajectory of Jewish food in America has changed dramatically in the last decade, calling into question the ever-fraught relationship between "Jewish" food and "kosher" food—a connection that while not always held in private Jewish practice, was more frequently held in public spaces. The impact of explicitly Israeli food in hip American restaurants, as well as the establishment of high end, unapologetically Ashkenazi (and non-kosher) delis and bakeries, has also challenged earlier American historical narratives that tended to treat ethnically Jewish "heritage" food as casual and inexpensive. Additionally, Alpern and Yoskowitz's Brooklyn-based Gefilteria (along with their accompanying Manifesto) actively seeks to redefine specifically Ashkenazi Jewish food within the contemporary values of seasonal, local, and sustainable eating. They are not alone, flanked by a new generation of culinary innovators who has embraced what it sees as Old World inspiration, radical fermentation, and a back-to-the-land ideology. To paraphrase Reconstructionist Rabbi Mordechai Kaplan, these new arbiters of Jewish food give kashrut and "authenticity" a vote, but not a veto. This presentation will grapple with the questions thus posed to historians about the changing nature of Jewish food studies, as narratives shift from arguments concerning acculturation and orthodoxy, to contemporary arguments regarding sustainability, social justice, and the place of nostalgia on the Jewish American plate.
---
Taste As Heritage: Perspectives Of First And Second Generation Chinese Immigrants In Toronto
Celia Huang
University of Waterloo, Canada
Key Words:
food, heritage, home, Chinese immigrant, community, Toronto, social network analysis, phenomenology, interpretive methods
Today, Toronto has become Canada's largest and the world's most multicultural city. More than half of Toronto's residents were born outside of the country with over 230 nationalities, and their accompanying food cultures. Food, as an important cultural heritage and everyday practice brought by immigrants from diverse backgrounds, plays an essential role in immigrants' identity preservation and integration into the new country. Over time, the composition of immigrants has shifted from mostly white European descendants to more visible minorities, with Asia as the largest source of recent immigrants. At present, Chinese languages were the most commonly spoken language at home after English (Statistics Canada, 2018). However, very little recent research has examined the lived experience of Chinese immigrants in Canada. My research presents a unique focus on how Chinese immigrants in multicultural Toronto preserve a taste of "home" and create communities through Chinese food. This research explores why and how Chinese food has not only been well-preserved by Chinese immigrants, both at the private sphere of home and at the public sphere of restaurants, but has also emerged into new and innovative forms in Toronto. I will introduce a novel methodological approach, Chinese-food-net (the personal networks that include a set of people with whom an individual shares Chinese food), to study the tangibility and intangibility of food as heritage. In particular, I will emphasize the intangible cultural meanings and values at the heart of food as a tangible object. The structure and meanings of these Chinese-food-nets are explored using an innovative multi-method approach including social network analysis and hermeneutic phenomenological analysis. I will present new knowledge obtained from 20 interviews conducted in Mandarin and English with first and second generation Chinese immigrants in Toronto.
---
A Cup Of Hybridity: The Bubble Tea's Role In Community-Making In The Era Of Globalization
Ya-Chen Lee
Leiden University, The Netherlands
Key Words:
Bubble tea; identity; collective identity; community-making; de-sinicization; overseas Taiwanese, Chinatown, immigrant city
Since 1980's, the well-known bubble tea, which is the combination of tapioca balls and flavored tea, has gradually turned out to be not only one of the most representative cuisines of Taiwan, but also the key symbol of Taiwanese identity in individual, national and global scale. Besides, the bubble tea has even become "the glory of Taiwan" since there are more and more Taiwanese bubble tea shops around the world, showcasing the successful export of Taiwanese food culture. The existing research has paid attention to the spread of bubble tea shops around the world; meanwhile, the role of bubble tea shop in Chinatown is also frequently seen in the research of Chinese immigrants in North America. However, there is still no complete discussion about how bubble tea has become a symbol and even a tool of community-making among overseas Taiwanese in the era of globalization.
This paper aims to point out that the bubble tea is a suitable lens for exploring the concept of community-making. As a key metaphor in community-making, the bubble tea is a useful tool for Taiwanese people to differentiate themselves from the Chinese, to link the sense of body with the food, to showcase their attitudes towards collective identity, and to recall themselves with nostalgia when they are abroad. In addition to bubble tea's role in representing Taiwanese culture and forming the collective identity among (overseas) Taiwanese, what is even more interesting is that the bubble tea has transcended the boundaries of Taiwanese communities and has become a great symbol of "Asian community" and a must-try in an immigrant city, such as San Francisco. Thus, this paper further investigates the everchanging and hybrid meaning of the bubble tea, and how different (ethnic) groups of people dynamically negotiating its essence in the practice of community-making.
---
Eating Heritage: Foodways And Ethnic Identity In Italian Americans' Writing
Stefano Luconi
University of Genoa – DISFOR, Italy
Key Words:
Italian Americans, foodways, heritage, ethnic identity, self-perception, novels, memoirs, autobiographies
In Festa, second-generation Italian-American writer Helen Barolini remarks that "Mangiando, ricordo. […] Food is the medium of my remembrance – of my memory of Italy." Specifically, she points to her mother's experience with food as an instance of how culinary tastes and practices show the ties connecting Italian Americans to their native land and, thereby, help reveal one's identity. As Barolini recalls, "starting in her kitchen, my mother found her way back to her heritage, and this, I suspect, happened for many Italian-American families."
Scholarship has repeatedly emphasized the centrality of food to the Italian-American experience in the United States. Cooking, eating, and gathering at mealtime are ways to cherish one's heritage, to express the sense of self and social status, and to negotiate one's place both in the immigrant community and within the broader U.S. society. It can be reasonably suggested that, to such members of a national minority as Italian Americans, food is a possible means to reclaim their heritage and identity against the dominant culture and a metaphor to define power relations in their host society.
Novels, short stories, memoirs, and autobiographies offer suitable sources to highlight the inner significance and implications underlying the behavior of Italian Americans while they prepare or consume food. This paper explores the representation of food in a sample of Italian-American works as a lens to analyze the ethnic identity of Americans of Italian ancestry and the re-elaboration of their sense of belonging over time. In particular, it addresses how the depiction of food and its consumption in fictional and autobiographical writings can provide insights into the diverse stages in the transformation of Italian Americans' self-perception from a localistic allegiance and the elaboration of an identity based on national extraction to the longing for assimilation and the rediscovery of their ancestral roots.
---
Food Culture And The Navigation Of Borders A History Of Arab Foodways In The Windsor/Detroit Region
Robert Nelson
University of Windsor
Key Words:
Border Studies; Diaspora; Identity; Mobility; Security
The influence of German cooking in the food culture of Prague is unmistakable today, speaking to a blending of foodways in this border region. How ethnic foodways navigate international borders brings together the emerging academic fields of food studies and border studies in fascinating ways. This paper will analyze one such region and its diaspora community along the Canada/US Border.
Newcomers to Windsor, Ontario, Canada today tend to believe that the strip of Arab supermarkets and shawarma shops along Wyandotte street has been a local fixture for a long time. Windsor-based Arab Canadians used to do their specialized shopping across the river in Dearborn, Detroit, where they usually also had family. They thus both ate and shopped in a relatively open international borderland. This changed on September 11th, 2001. With a newly thickened border, a major Arab Foodway has been created in the heart of Windsor overnight.
Second only to Tex-Mex/Cal-Mex foodways on the southwestern border, the busiest and most complex ethnic border foodway in North America involves the substantial population of Arab decent on both sides of the northern border, encompassing Greater Detroit and Windsor. Dearborn is home to the largest population of Arab Americans, and Windsor has one of Canada's most significant Arab Canadian populations. What is the daily grind like for the participants in a highly integrated international Arab food network, and how is the food-based identity of interlinked families on both sides of the border affected, in post 9/11, "Travel Ban" North America? This paper will explore how the American and Canadian Arab communities have developed historically in both similar and different ways, how this is expressed through food, and how significant a factor the border has been in the daily lives and foodways of these people.
---
Livelihoods Innovation Through Food Entrepreneurship (LIFE): Fostering Community And Sustainable Solutions To The Refugee Crisis In Turkey
To be presented by: Osman Cakiroglu & Filiz Hosukoglu
Key Words:
gastrodiplomacy, social gastronomy, refugees, Syria, Turkey, livelihood creation
The history of cuisine is the history of immigration. With 68 million refugees and displaced people globally, it is no surprise that food has become central to the lives of those who have lost everything. Food becomes a bridge to homeland. It provides a connection to a place, and a memory of what has been lost.
We propose to discuss how food can be used in the context of refugee crises as a means of sustainable livelihoods and to promote greater social integration. Through the Livelihoods Innovation through Food Entrepreneurship (LIFE) Project we will examine how social gastronomy, the use of food to support social good, and food business incubation help create opportunities for refugees and host communities in Turkey.
With over 3.5 million Syrian refugees in Turkey, both the government and private sector are struggling to find new means to create livelihoods. The LIFE Project has sparked innovative solutions that transform food as a means of sustainable production and entrepreneurship. It represents ways in which gastrodiplomacy – cross-cultural citizen engagement through food – has a powerful effect in building mutual understanding among those who produce the food and those who consume it.
Our presentation will examine the issues we face in Turkey, with an eye to creating models for similar contexts. By identifying the methodology to establish sustainable food incubators, we identify a potent means of social integration that harnesses the value of food as both a cultural bridge and a means to survive. We will also discuss how other programs working with refugees can understand the power of food as a healing mechanism for those traumatized by conflict.
The session will be led by members of the LIFE Project Consortium and could include the involvement of Entrepreneur Members of the LIFE Project's Food Enterprise Centers in Turkey via video teleconference.
---
Meanings and Practices of Eating for Asylum Seekers in France
Estelle Fourat
IRIS – EHESS
Key Words:
Food aid, asylum seekers, food adaptations
I obtained a one-year grant from the Red Cross on the topic « Food aid and migration » and benefits from a postdoctoral position at the EHESS, since September 15th. I propose to develop in the paper a theoretical and methodological approach to understand practices of eating and meanings of food for asylum seekers; and the role and uses of food aid in the spectrum of foods they have access to. The research aims at understanding the impact of a context of uncertainty on daily food activities (collecting, storing, cooking, eating); and conversely, comprehending the role of food, as creating routines and social links, in that very precarious condition. Main literature considers migrants as disadvantaged people with reduced access to food. Not denying that reality, I make the hypothesis that people produce as well forms of adaptations to a material and social environment. For that purpose, I want to focus on food trajectories of newcomers in Paris and produce ethnographies of the uses they make of food aid. The paper will focus on theoretical aspects and reveal first elements of the ethnographic survey.
---
Children, Food And Friendship – Why Are The Links Largely Unexplored?
Marianne O'Kane Boal
Institute of Technology Sligo, Ireland
In a two year MA in Social Research (begun September 2017) I am examining the research question; 'What is the significance of food practices in the conduct and experience of peer relationships of children aged 4-7 in contemporary Irish society?' The research is divided into two broad categories of investigation; examination in detail of the triangular relationship between children, friendship and food; qualitative research to document the experience of children in terms of eating, sharing, and friendship through narrative analysis of data of children's experiences and an examination of children's books and literature in terms of morality and 'good' and 'bad' eating practices. Through this paper I would like to explore why the links between children, food and friendship have remained largely unexplored. Current commitments in children's policy and services emphasize the centrality of children's voice and their participation in matters that concern them (DCYA 2014, Nic Gabhainn et al (2015). This focus has roots in childhood studies from the 1980s onward (Tisdall & Punch 2012); is closely linked to a deeper appreciation of children's rights; and manifests in contemporary research that privileges children's perspectives and children's culture. In this context, there is a gap in knowledge in relation to the importance of food in children's own lives, as extant literature focuses on food in family and institutional contexts. Very little work has addressed food as an element of children's friendships, a key aspect of their lives. Neely et al. (2014) have conducted thematic analysis on young people's food practices and social relationships. They identify eight analytical themes reflecting qualities of social relationships mediated by food practices: caring, talking, sharing, integrating, trusting, reciprocating, negotiating and belonging. The review provides an excellent analytical framework for the connections between food and social relationships that are being drawn on for this study.
---
Portrait Of A Japanese Birth Clinic: Making Mothers, Making Citizens Through Clinic Meals
Pamela Runestad
Allegheny College
Key Words:
Japan, birth, clinic, nutrition, meals, pregnant, post-partum, anthropology
Body of proposal: In this paper, I describe how nutritionists and clinic staff manage Japanese nutrition guidelines, desire to consume local foods, ideals of motherhood, practicalities of feeding multiple patients, the health and happiness of individual patients, and cravings and aversions to provide clinic meals for pregnant and postpartum mothers. Through information gained through participant-observation and semi-structured interviews, I describe how feeding mothers is more than about meeting simple health-based needs. Rather, it's about managing those needs while also promoting Japaneseness and regional identity, entertaining women through food during their 7-day stay, and promoting a generally healthy attitude towards food that will keep new mothers, their babies, and the rest of their family healthy, functioning members of the Japanese state.
---
HIV/AIDS and Food: Deteriorating Diets in the Context of an Intractable Epidemic
Lesley Doyal
University of Bristol, United Kingdom
This presentation will explore the symbiotic relationship between HIV/AIDS and food with a particular focus on the African region. Optimistic rhetoric from many quarters continues to predict an imminent end to the pandemic. However the evidence does not support this with around 37 million people still living with the infection and funds to provide basic needs declining. In many parts of the world access to sufficient and appropriate food supplies have a significant influence not just on vulnerability to the disease but also on the prognosis for those affected as well as their families.
Both quantitative and qualitative research have shown how initial vulnerability to infection is increased among those whose poverty prevents them from sustaining adequate nutrition. Indeed in some communities the very high rates of infection among girls and young women reflects their frequent involvement in transactional sex in order to pay for food. Once individuals have been infected, other members of the household will also be affected as their collective access to food will be even more constrained. This results from reduced wage-earning capacity as well as the cost of drugs and other special needs of the infected individual (s). These problems are especially acute in households surviving on subsistence farming where sickness will dramatically reduce the amount of labour available to grow crops. Under these circumstances it is often impossible to maintain 'traditional' diets (which may already have been meagre) and attempts to feed themselves will involve what are often desperate attempts to cull food from the surrounding physical environment which can itself then become degraded. This applies in particular, to those who are already HIV positive since even if they have access to drugs they must be taken with appropriate nourishment.
Not surprisingly then, HIV and food have increasingly been linked in policy terms with a recognition that providing people with drugs is not enough. A much broader approach is required that places the pandemic within a much broader context of global inequalities where food plays a central role.
---
A Crip Approach to Eating and Accommodation in 3 Parts
Michael Gill
Syracuse University, School of Education, USA
Key Words:
Food allergies; Accommodations; Eating practices; Community; Schools; Feminist Disability Studies
When an individual's dietary practices, due to allergy, religious practice (for example, halal or kosher), or personal preference/desire (vegetarianism/veganism) depend on another's actions, or environments, what (if any) is the responsibility between the two individuals to meet the diverse dietary needs of each other? How can individuals make decisions when another's actions can result in compromised levels of safety? Or increased risk?
To help answer these questions, I explore a crip approach to eating and accommodation, trying to parse out how interdependence and relationality impact individual food choices and eating habits. Susan Wendell writes that upholding notions of independence, particularly in disability rights movements, 'tends to diminish the esteem of people who cannot live without a great deal of help from others, and to ignore or undervalue relationships of dependence or interdependence' (1996: 145). Wendell continues, 'if everyone with a disability is to be integrated fully into my society, without being 'the Other' who symbolizes moral failure, then social ideals must change in the direction of acknowledging the realities of our interdependence and the value of depending on others and being depended upon' (1996: 151). I am interested in extending Wendell's feminist disability analysis unto the politics of food and eating, especially as it relates to food allergies. In 3 parts, I explore my own relationship to food allergies as well as discourses of safety, risk, and identity claims, the politics around peanut bans and food allergy disability accommodations, and the potential to enact an ethic of accommodation to explore a crip approach to eating and accommodation. By focusing on how individuals, with and without food allergies, have temporal relationships to environments including toxins (allergens) and other beings, discourses of safety and risk are destabilized, as are claims of identity to focus on how minority groups can disidentify to claim coalition.
---
Food Heritage As Appropriation Vs. Appreciation In International Heritage Discourse
Marie Louise Stig-Sørensen
University of Cambridge
Cultural appropriation, deemed the use of another's cultural practices for one's own cultural means without the authority or right, has become a very popular term used critically in quotidian life and academic discourse. Appreciation, on the other hand, entails the permission to "use" certain cultural practices of others; this, it follows, leads to the open recognition and respect for the culture to which the respective practice belongs in its own right. However, where is the boundary that divides appropriation from appreciation? This session, comprising five papers, will look at this issue through different themes in food heritage, including but not limited to, globalization/glocalisation, migration, indigeneity and claims to cultural authenticity from the prehistoric past to today. Further, it aspires to critically examine how appropriation/appreciation interplays between the tangible and intangible aspects of food practices from the production level of individual ingredients, the transculturation of recipes and the required knowledge for their performance, to the branding and nomination of food as belonging to some, but not others. Food is an invaluable means through which to study the issue of appropriation since its ingredients are transportable, while its use is malleable and universal.
The papers in this session speak to the interdisciplinary nature of studies in heritage, with speakers addressing the theme of appropriation/appreciation from the perspectives of archaeology, development studies and heritage studies, respectively. Thus, we not only plan to approach food as heritage from a contemporary perspective, but also through exploring how studies of the past can help us explore the lessons and implications that the appropriation of food has for the present and future.
---
El Limón De Pica: Exploring Food Heritage Appropriation In A Chilean Oasis
Rebecca Haboucha
Department of Archaeology, University of Cambridge
This paper will address the theme of appropriation through the results of extensive fieldwork with Indigenous and originary peoples in the community of Pica in northern Chile. It will examine the heritage implications of the appropriation of a single food element, the Pica Lemon (Citrus aurantifolia,) the first product in Chile to be protected by the National Institute for Industrial Property as a geographical indication (GI) in 2010. The lemon, however is not originally indigenous to Pica; according to originary community members, it first came from northern Argentina and was introduced to South America before that.
This paper will explore the following questions: when does appropriation transform into indigeneity, and how does the nomination of a product as having protected food status define this? How does the perception of the appropriation or appreciation of the lemon relate to who cultivates and uses the food, and in what context? This particularly refers to the perception of Bolivian farmers who have recently replaced originary Piqueños (including local Aymara and Quechua peoples) as the most predominant farmers in Pica, in addition to the branding and mass-production of the Pica lemon at the national level by external vendors. Finally, how do geographic and temporal contexts shape the perception of the appropriation of the lemon as either a form of cultural resilience or threat?
---
Ugali Anyone? An Archaeological Perspective On East African Food Histories And The Hybridisation Of Cuisines
Paul Lane
Department of Archaeology, University of Cambridge
Ugali is the Swahili word for a type of starchy, maize-meal based, polenta-like / stiff porridge staple that forms the basis of the main meal of the day for the vast majority of East Africans. Maize (Zea mays) was domesticated in Mesoamerica and introduced to eastern Africa after the fifteenth century. It only very gradually supplanted indigenous domesticated cereals such as sorghum, finger millet and pearl millet. Yet today, ugali (and its southern African equivalent, known by a variety of names including pap, sadza and nshima) is considered as essentially an African dish. In fact, many of the ingredients that make up 'traditional' east African dishes are made from crops that were domesticated outside the continent or from another region in Africa. This paper will explore this history of culinary hybridisation from an archaeological perspective as part of a critical examination of where the boundary may lie between cultural appropriation and appreciation when it comes to food heritage.
---
The Global Agricultural System And The Orphaning Of Local Crops: The Case Of Millets
Shailaja Fennell
Department of Development Studies, University of Cambridge
As the green revolution focused on well-irrigated agricultural zones, the semi-arid zones, production systems of marginalised communities and, in particular, the role of women as millet producers in the community, were all overlooked over the course of the global application of the Green Revolution. The lack of focus on marginal communities and marginal crops had the disadvantage of distancing the local food needs of these communities from the scientific testing of crops for improving food availability. The focus on rice, wheat and maize and the improvement on plant yields in these crops, also resulted in a lack of recognition of the importance of millet production in these marginal communities. This paper argues that the focus on rice and wheat have led to processes of capital accumulation that have led to increasing mechanisation of production of wheat, and were associated with a falling female labour contribution, and an increasing demand for migrant labour.
The central focus is on the adverse consequences of the orphaning of the group of cereals termed 'millets' collected in the late 1990s for addressing the food needs of the most marginalised groups. Furthermore, as there are a wide range of millets that are grown in semi-arid communities, in both Africa and South Asia, it offers an opportunity to bring women back into the labour market through focussing on a greater production of millets in these communities. This paper contributes to the session through demonstrating that sometimes it is the lack of appreciation or appropriation of food practices, rather than their positive uptake, that can be detrimental to affected cultures.
---
Looking To The Past: Food Appropriation And Appreciation In The Context Of Origin Of Agriculture And Iron Age Feasting
Liliana Janik
Department of Archaeology, University of Cambridge
Key Words:
Cultural appropriation; cultural appreciation; food heritage; plant domestication; globalisation; indigeneity; identity; contested heritage; heritage inclusion/exclusion
This presentation will explore a number of interesting, topical questions relating to the distinction between food appropriation and appreciation from an archaeological perspective. Can we answer questions on this theme at all when our knowledge about past communities is based on material culture remains? Why are such questions interesting or important for interpreting ancient cultures? And can the intangible practices of food and/or drink consumption in the past be significant in contemporary social and cultural contexts of food and drink appropriation and appreciation?
To answer those questions, I suggest looking at the process of plant domestication, often considered to be a revolutionary event. However, the transition from the first detectable evidence of plant domestication over 10,000 years ago to food procurement and, finally, food production took around 1,500 years. It has been appropriated through time, but its appreciation and cultural acceptance was not simple, and one can talk about the multiple introductions and abandonments of cereals consumption. Another example that will be discussed here will focus on the idea of feasting as a practice of sharing, whereby appropriation was of as much importance as the appreciation of the alcoholic beverages in Iron Age around 3,000 years ago.
By bringing the process of the appreciation and appropriation of domesticated cereals, as well as the acts of feasting as cultural acts to express appreciation, into the present, I hope to start a contemporary discussion on the ongoing process of food appropriation and appreciation in agricultural and pastoral societies.
---
Cookery Lessons: Viewing The Past Through The Lens Of Reconstructing Food And Cookery Techniques From History
Richard Fitch
Historic Royal Palaces
Key Words:
Cookery, Interpretation, Reconstruction, Experimental History, Tudor, Henry VIII, Royal, Palace
For over twenty five years, the long disused kitchens of Hampton Court Palace in Surrey, England, home to King Henry VIII and his Court in the first half of the sixteenth century, have once again been brought to life by the sights, sounds and smells of cookery, re-making the dishes that would have graced them over five hundred years ago. Not simply an exercise in cooking long forgotten recipes for visitors to watch, but an attempt to learn from the past and to see how form and function of the Tudor Kitchens of Henry VIII's Court affected and were affected by the food that was cooked within them; all whilst demonstrating to and discussing with thousands of visitors a day.
From the deceptively simple roasting of meat in front of the large roasting fires as an example of history where it happened, through to the complex constructions of banqueting stuff made from sugar and almond paste and all culinary points in between, this work has seen the research and reconstruction not just of the dishes themselves but the tools and techniques required to cook them. On top of this work, research into the fundamentals of cookery such as the fuel supply and waste removal, are starting to provide new insights into the archaeology of the building and the lives and needs of the staff that lived and worked within it as well as those who ate the meals that the kitchens produced.
This paper will look at examples of the reconstruction work undertaken at Hampton Court Palace and the lessons that have been, and are still being learned by the use of food and cookery as a method of investigating and interpreting a heritage site.
---
The Embodied Landscapes Of Gongfu Cha Tea Culture In Contemporary China
Lanlan Kuang
University of Central Florida, Orlanda, Florida, USA
Tea and the highly-cultivated art of tea drinking epitomizes Chinese philosophy. This article examines the aesthetic landscapes of gongfu cha tea culture embodied by elite connoisseurs and modern intellectuals in contemporary China. Translated allegedly as "tea made with time and skill," gongfu cha is an intangible heritage originated from Chaozhou (Teochew), a city in the southern Guangdong province. Gongfu cha is considered a luxury item and those who enjoy it are experts in their craft. Combining ethnographic fieldwork and historical analysis, the author identifies and studies both tangible and intangible elements of the gongfu cha tea culture from southern China. The author argues that the conscious revival of traditional gongfu cha tea culture among elite connoisseurs and intellectuals in present-day China evoke performatively nostalgia and from which emerged a philosophical landscape of traditional Chinese aesthetics far beyond tea drinking. This article also examines the various landscapes of ancient tea tree cultivation within the backdrop of present-day China's economic growth, sustainable consumption, production patterns, educational system, environmental sustainability, food security, and social peace and inclusivity.
---
The History Of Beer In Norwegian Mountain Valleys – A Foundation For Commercial Production Of Unique Beers?
Hans Olav Bråtå
Eastern Norway Research Institute, Norway
Key Words:
Mountain valleys, Norway, beer history, kveik, terroir, brewing, malt, juniper, alder, cultural heritage
Norwegian mountain communities suffer from a decline in population and employment. An endogen development strategy is one option for escaping the spiral of decline. The cultural heritage related to food, drink and the landscape is a foundation for combining the renewed interest for this subject with trends as eco-tourism, the search for uniqueness and a knowledge-based tourism. The history of farmhouse ale brewing in Norway is one focal point for these trends. In general, that brewing ceased during the first decennials of the 20th century, but it continued in some communities.
This paper presents the project "Mountain beer", which aims to document the beer history in Norwegian mountain valleys, and some major findings. Further on how some breweries, based on similar knowledge, have developed unique beers based on their cultural heritage. The paper describes the major types of grains used in the brewing and additives such as juniper, alder, hops and other herbs. Different methods for drying the grain and for processing it into beer is described. This include the use of the old Norse type of yeast – the kveik.
Beer has been important in the daily life of Norwegians throughout history. Some important examples of this use will be presented. Further on how the combinations of ingredients, the processing of them (the brewing) and the planned use of the beer in society influenced the colour, taste and strength of the beer. The author discusses how this knowledge can be used, and de facto is used, in the successful imitation and commercial production of historical beers. In such cases a broad definition of terroirs, and how they can be reconstructed, in the form of fictive terrors, is important.
---
Heritage Reclaimed: From Pointy Hats To Pink Boots
Lisa Frank
Slow Beer/Slow Food
The history of women as the first brewers is well documented, from ancient China to Sumaria to the Eqyptians. Seven thousand years ago brewing beer was just another task in a woman's never-ending to-do list.
Beer was brewed at Godin Tepe in 3500-3100 BCE. Kubaba, perhaps the only female in theSumarian King List was listed as a tavern-keeper in 2100 BCE. The Hymn to Ninkasi (the Sumarian Goddess of brewing) was written in 1800 BCE. Cleopatra instituted a beer tax. Vikings law stated that all brewhouse equipment remained the property of women.
Women were clearly business owners brewing beer and managing taverns. So, what happened?
How did brewing go from a kitchen activity managed by women to a profession that for centuries excluded them?
 Improved preservation it could be transported away from "fresh" kitchen brewing;
 Monks/guilds made brewing a male profession;
 Food purity laws made ingredients more expensive;
 As an industrial economy emerged, brewing moved into larger facilities, bypassing women's ability for financial and legal resources.
How did peaceful beer brewing women run afoul of the Church and become the face for witches the world over?
Fear and ignorance. Post-Plague the Church had a strong influence what women could (not) do. The Inquisitions were not kind to women outside of their imposed roles, especially ones who knew herbs and plants and were healers. The tools of their trade became signs of witchcraft: pointed hats, brooms, cats, cauldrons.
How do women reclaim their place and respect in today's beer brewing renaissance?
Women never really stopped brewing beer for small audiences. But since the 1980's women the world over have reentered all facets of the brew house. National organizations such as the Pink Boots Society and Barley's Angels have mentored women to reclaim their lost heritage as owners, brewers, consumers.
---
A 150-Year Shift In Cheese Tastes: Social, Economic And Cultural Dimensions Of Danish Cheeses
Jørgen Burchardt
National Museum of Science and Technology
Cheese is one of the world's most important foods, and products with unique characteristics have been developed over centuries. Every cheese-producing country has its specific varieties of cheeses; their differences are related to the different kinds of milk used, how the animals have been fed, production methods including the cultures used, storage conditions, and packing.
We recognize the names Gouda, Kefalotyri, Manchego, and hundreds more from cheese-producing countries. Each cheese has its own flavor, fragrance, texture, shape and colour. Cheese has become one of the world's most important gastronomic products, and many kinds are coveted for their uniquely developed flavors and enjoyed in the same way as fine wines.
This paper examines the overall development of cheese since the first industrialized steam-powered dairies began to flourish 150 years ago. To examine the details in the progression of the business structure, the history of Danish cheeses is described.
Based on statistics, the size of the production of different types of cheeses and their distribution channels are shown. This is supplemented with qualitative information about production, selling, preparation and eating. As far as possible, subjective judgments regarding taste are mentioned.
Cheese production has undergone dramatic changes over the years. Since the 1970s, in particular, cheese has been produced at large, specialized diaries. In parallel, the commercial interests of brands have become protected by various strong international agreements.
This give rise to questions such as: Has a big-business style of production resulted in negative consequences for the quality and gastronomic development of cheeses? Does this type of regulation represent a new kind of colonialism or protectionism?
The paper is based on research conducted in cooperation with the Danish Agriculture Museum and the National Museum of Science and Technology at two dairies at the international company Arla.
---
Putting Jutland On The (Gourmet)-Map Of Europe: The Success-Story Of The ARLA UNIKA-Cheese Store In Aarhus From The Regional To The European Food-Market
Katalin Deme
This paper aims to analyze the endeavor of a successful start-up gourmet-cheese store in Aarhus to fuse regional and global food trends into a new concept of authenticity. It will also investigate the conceptual linking of this idea to the 'Nordic food manifesto' from 2004 on the one hand, and with the recent urban development of Aarhus enhanced by its nomination to the European capital of culture in 2107, on the other.
The concept of ARLA-Unika was launched in 2002 as an experimental project aiming to reform and to enrich the Danish cheese production, which at a time was only able to offer a relatively limited variety. The Unika series is a line of premium artisanal cheeses by European dairy cooperative ARLA Foods that were created in collaboration with some of Denmark's most celebrated chefs. All Unika cheeses are inspired by the Nordic Kitchen Manifesto and are promoted as an expression of Nordic culture, nature and history.
The production of Unika cheese began with small batches exclusively sold to restaurants. The Aarhus flagship store, that I have chosen to be the subject of my analysis, first opened in 2012. The store profiles itself by stressing tradition and strong regionality in terms of raw materials and of production sites. At the same time, the Unika-brand is mainly promoted on the domestic market and abroad by challenging conventional approaches of cheese production, by creating new types of flavor, matching cheese with a variety of drinks, toppings and garnishes, and even hot drinks. After describing the store-concept and the relevant products, I will try to clarify the relationship between Danish culinary tradition and culinary innovation, culinary puritanism as well as egalitarianism, and the all enhancing governmentality in Danish nation-branding. The paper will result in a reflection about cultural and sociological demarcation lines and transitory zones between Europe and Scandinavia, both from the point of view of Danish culinary traditions as within a larger social context.
---
Culinary Memoirs: Performing Heritage Or Performing Gender?
Ruchira Datta
Christ University, Bangalore
Key Words:
cookbooks, culinary memoirs, culinary heritage, high cuisine, low cuisine, feminist study, ethnographic accounts, Bengali cuisine.
In colonial Bengal (India) nationalist fervour pervaded the domestic sphere through cookbooks. This is because, apart from recipes, the cookbooks published during this time provided instructions to women against the use of domestic help, foreign ingredients, reminding them to take charge of the kitchen the way women did prior to colonisation. In other words, these cookbooks tied the idea of nationalism to ideas of tradition and held the Bengali woman responsible for upholding tradition. Though limited in terms of variety and number, cookbooks published in colonial India have one thing in common with the cookbooks of the twenty-first century – they reinstate gender and culture norms. In contrast to cookbooks which affirm culture and gender norms, culinary memoirs question and resist these norms. In doing so, culinary memoirs serve as a critique of dominant understanding of what forms the culinary heritage of a community. Culinary memoirs, thus, attempt to include both high and low cuisines when recording the culinary heritage of the community. As records of personal history, culinary memoirs also challenge dominant/popular versions of a community's heritage and history. In fact, feminist scholarship on culinary memoirs suggests women often write culinary memoirs to record personal struggles and challenge popular notions of a community. Finally, as ethnographic accounts of a community culinary memoirs place ethnic, culinary heritage/roots on the global map and in dialogue with larger discourses of food. Through a study of Sandeepa Mukherjee Datta's Bong Mom's Cookbook, this paper explores how in the twenty-first century the idea of cooking is still closely associated with idea of performing tradition and gender especially in diasporic communities. The paper also looks at this memoir as a feminist space for recording and contesting culinary as well as the cultural heritage of the Bengali community.
---
Cooking Up Something: Social Vs Personal Identities In "Cocina" By María Fernández Ache
Nina Namaste
Elon University
Key Words:
identity, gender, reality vs appearances, inner vs projected identities, culinary spaces (kitchen vs dining room), contemporary theatre, Spain.
In recent years the theatre billboards in Barcelona and Madrid have announced the latest trend and de rigueur topic: food. From new representations of "Cocina," Arnold Wesker's classic British work "The Kitchen" (1957; 2016) to Joan Ollé's "Delikatessen" (2016) or Angélica Liddell's "Mi relación con la comida"/"My Relationship with Food" (2005; 2017) all things gastronomical figure prominently in recent Spanish theatrical works. In particular, "Cocina"/"The Kitchen" by María Fernández Ache (2016) highlights how breakfasts with intimate partners, meals with work colleagues, insomniac snacks in the middle of the night and culinary ambits such as the kitchen and dining room provide physical and metaphorical spaces for characters to "cook up" their lives, and the lives of others.
The drama revolves around Antonio and Emma, and the difference between their public and private personas, with colleagues and with each other. The intimate, private kitchen space contrasts with the "public" or social space of the dining room where appearances are constructed, maintained and manipulated. Various lives are "burned" while others' are put on a silver platter; careers and marriages are destroyed and moral and legal boundaries navigated. All this happens with only one stage set—the kitchen. Thus, this paper explores the physical and metaphorical culinary spaces where current Spanish social and economic anxieties are sliced, diced, and served.
Of particular interest is an exploration of how culinary settings and matters actively construct social identities while at the same time are impacted and constructed by present cultural realities. The financial crisis in Spain, with its record 35% unemployment rate, the subsequent recovery, and a perceived resulting change in Spaniards' moral compass are actively explored in this drama. The "private" kitchen and "public" dining room spaces in "Cocina" act as a microcosmic reflection of the larger social identities that are being actively constructed, doubted, and discussed in Spanish society; the food eaten and served, and the conversations had during meals, explore the taste and values of an educated, professional class. In sum, this paper presentation investigates the representational and expressive roles of food in contemporary Spanish theatre.
---
Old Recipe Notebook
Sperello di Serego Alighieri
Before recipes web sites, before TV cooking classes, and before printed cookbooks the cooking knowledge was trasmitted for thousands of years from grandmothers to mothers, to daughters, and so on, using hand written recipes notebooks. Some of these recipes ended up printed in modern cookbooks, but many did not. So these old notebook constitute an original and unique repository of traditional cuisine.
I shall in particular illustrate two recipes notebooks, written by my mother, one in German when she was attending an housekeeping school in Austria around 1930, and one in Italian written later. My mother knew a lot about cooking, but I never saw her cooking, not even an egg.
---
Food As Singaporean Cultural Heritage: From Kevin Kwan's Crazy Rich Asian Trilogy To Eric Khoo's Films
Michelle Bloom
University of California, Riverside
Key Words:
Hawkers, Singapore, Film, Crazy Rich Asians, The Recipe, Eric Khoo, Memory
Nick Young, the protagonist of Kevin Kwan's Crazy Rich Asians trilogy, takes his wife Rachel Wu to the best noodle hole-in-the-wall in Singapore, (vol.3, Rich People Problems, p.391) only to find the venue has permanently closed. As he tells his wife, "Everything I love about Singapore is gone. Or it's disappearing fast. Every time I'm back, more and more of my favorite haunts have closed or been torn down." (p.391). Kwan's trilogy and Jon M. Chu's adaptation of the first novel are popular works that portray the attempt to preserve culinary and architectural heritage in the face of the rapidly changing nation-state. Given the primacy of food in Singapore, the culinary not surprisingly plays even more significant roles in the work of the "crazy rich" filmmaker Eric Khoo, who comes from one of the wealthiest families in contemporary Singapore. After considering food scenes in Kwan's trilogy and Chu's film, and hawker food's place even in the lives of the "crazy rich," I will consider food and cultural heritage in Khoo's oeuvre.
The culinary embodiment of individual and collective memory traverses Khoo's work across media and social classes. Khoo's 2013 telefilm, The Recipe: A Film on Dementia, answered the Singaporean Health Board's call for a film about Alzheimer's disease. Khoo invoked food, and the signature dish (Hainanese curry rice), to make this otherwise challenging topic palatable. Chef Qiu Yun opens a venue inspired by the hawker food of her mother, who transmits her culinary wisdom and recipes in order to preserve the past, which is slipping from her individual memory and from the Southeast Asian city-state's collective memory. This presentation also looks at food heritage in Khoo's arthouse films Mee Pok Man (1995) and the omnibus trilogy, Be With Me (2005), earlier works featuring marginalized people in the wealthy nation-state by portraying hawker stalls and home cooking in Housing Development Board residential buildings. Khoo utilizes film to represent a Singaporean cultural history which counters the erasure of the marginalized and which, like food, serves as a means of cultural heritage and social critique.
---
Ruptured Roots: The Role Of Communal Memory And Ancient Texts In The Contemporary Jewish Community Farming Movement
Adrienne Krone
Allegheny College
Key Words:
Judaism, Heritage, Communal Memory, Food, Farming, Values, North America
In the early twenty-first century, a small group of Jews became concerned about how detached North American Jews were from food production systems. They decided to reclaim and reinvent ancient Jewish rituals and practices in order to grow food and educate their communities about Judaism's agricultural roots. Darren Joffe, then the Director of Agricultural Innovation and Development at the Leichtag Foundation in San Diego, California, was among them. As we sat in his office, he reflected on this: "as Jewish people we've been pushed off of land through the diaspora. We've lost touch." Joffe sees Jewish community farming as a path back. He explained that engaging in farming could move Jews towards reclaiming their "cultural identity and connection to the earth and seasons and social justice and stewardship." Joffe had a solution to reconnect Jews to the land. He elaborated, "The guidebook back, in many ways, is the Jewish Farmer's Almanac in the Torah, like how we farm and how we care for animals and people." The Torah, known also as the Hebrew Bible, describes the communal narrative of the Jewish people and it assumes an agricultural setting. The question that he Hebrew Bible answers isn't whether humans should engage in growing food, but rather how humans, and Jews in particular, should engage in growing food. In this paper, I will use example from ethnographic interviews and participant observation of the contemporary Jewish community farming movement to illuminate the Jewish agricultural laws, rituals, and values that together enable contemporary Jews to rebuild a Jewish agrarian community. The Jewish Community Farming movement is determined to re-­‐engage Jews in agriculture. The eighteen diverse farms in North America exemplify the ways that ancient texts, traditions, and practices have been revitalized in the modern context to grow food that nourishes stomachs and souls.
---
From Poi To Poke: Colonization And Revitalization Of Hawaiian Heritage Foods In Cultural And Culinary Tourism
Brooke Hansen
University of South Florida
Jack Rossen
Heritage Flight, USA
Tourism since the beginning has been about experiencing foods from other locales and cultures. As the era of modern tourism emerged, heritage and cultural foods became essential for destination branding. In Hawaii, the tourist experience was iconically expressed in the produced lū`au with the obligatory taste of the indigenous food made from kalo: poi. Kānaka maoli (Native Hawaiians) were displaced from traditional lands where they tended kalo to make way for the militarization and touristification of their `āina (land). Though some kānaka could no longer grow kalo and consumer poi, tourists were sure to have a taste, usually followed by a grimace and commentary about the slimy texture and pungent taste of the pounded and fermented cultural staple. With the revitalization of kānaka maoli culture, the reclamation of ancient kalo fields has become a symbol of decolonization and food sovereignty. While the kitschy tourist lu`au of the modernist past still lingers, tourists can now have an immersive and authentic experience working with Native Hawaiians to recover the agricultural fields of the past and plant for the future. From voluntourism experiences in the kalo patches of Waipi`o Valley to attending a local kine family lū`au, visitors can now experience a heritage food in an indigenous cultural frame. The recent globalization of another Hawaiian heritage food shows a different path of appropriation almost completely severing ties with the culture from whence it came – the case of poke, the chopped dish usually comprised of raw ahi tuna with seasonings. The historical roots of poke in the plantation culture of the islands will be discussed, along with the cultural and environmental implications of dozens of franchises popping up all over the world promoting "fast casual Hawaiian fare."
---
Competition Among Different Global Food Movements: Can We Support All?
Rie Makita
Gakushuin University, Japan
Key Words:
global value chain, Global North-South divide, producer–consumer relations, food sovereignty, fair trade, organics, local food movement
A variety of food-related social movements have emerged in both Global North and South. Some movements intend to protect consumers and some to protect producers. These food movements have interacted with each other and created a complex situation in which both consumers and producers are perplexed with different options they face. Although each of such food movements has acquired its supporters in the real world as well as in academia, preceding studies have not yet disentangled the current complicated situation.
As an attempt to clarify the relative positions of different food movements, this paper explores how the Fair Trade movement—a consumer movement that started in the North for disadvantaged producers in the South—can or cannot coexist with adjacent movements, namely, (a) local food movement (a consumer movement in the North), (b) organic (a consumer movement in the North), (c) food sovereignty (a producer movement in the South), and (d) domestic Fair Trade or local food movement in the South. Based on the literature review, this exploratory study aims to propose a potential theoretical framework for understanding the complex producer–consumer relations over food and agricultural products.
This paper is a preparation for future case studies with which the framework should be tested in real settings. In one setting in the South, development agencies and practitioners have used Fair Trade and/or organic certification—a tangible way of realizing the movements—so that Northern consumers can help Southern producers by purchasing such certified products undoubtedly. However, this global marketing from charity may rather deprive Southern producers of their better opportunities under food sovereignty. In another setting in the North, the sales of local foods may not be promoted in Fair Trade Towns. The theoretical framework is expected to contribute to minimize potential risks from adjacent food movements and to maximize the benefits of interactions with the other movements.