Registration Fees
The cost for attending the conference is £295. This includes:
~ conference registration fee
~ a discounted rate for any of the outputs emerging from the event
~ Saturday coffee/tea on arrival
~ Saturday morning coffee and biscuits
~ Saturday lunch
~ Saturday afternoon tea and biscuits
~ Saturday evening wine and drinks reception
~ drinks in the conference room
~ Sunday morning coffee and biscuits
~ Sunday lunch
~ Sunday afternoon tea and biscuits
~ drinks in the conference room
Calendar of time-lines and deadlines
Friday 8th June
Abstract/Presentation submission
Friday 22nd June
Acceptance/Rejection notification
Friday 13th July
Booking Form Submissions
w/b Monday 16th July 2018
Circulation of Draft Programme
Friday 20th July 2018
Invoices issued
Wednesday 22nd August 2018
Final date for payment
Friday 14th September 2018
Circulation of Revised Programme
Friday 19th October 2018
Full draft of presentation to be submitted
Monday 5th November 2018
Final programme to printing
The conference is being held at the Hotel Mercure Wien Westbanhoff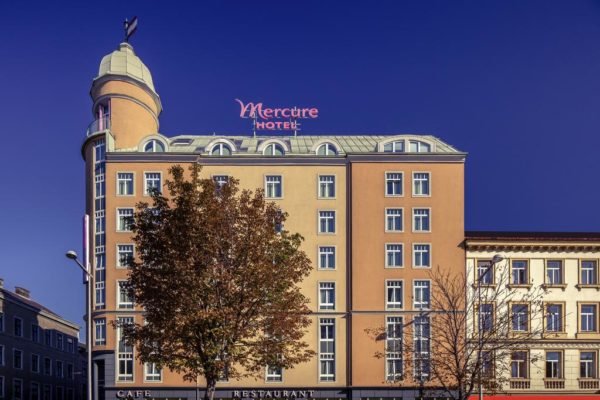 Felberstraße 4, 1150 Wien, Austria
Tel : (+43)1/981110 - Fax : (+43)1/98111930

We have reserved rooms for delegates at the conference hotel on favourable terms and conditions. On having a proposal accepted for presentation at the conference, and on the completion and submission of a booking form, a special booking form will be sent to you along with instructions on how to use it in order to access these terms..
Standard Room - Singe Occupancy
€103 per night including breakfast and all taxes
Standard Room - Double/Twin Person Occupancy
€112 per night including breakfast and all taxes
Details will be sent to delegates on how to access these rates once receipt of the booking form has been confirmed.
Accommodation bookings are made directly with the hotel, not Progressive Connexions. All payments for accommodation are made directly to the hotel as well. A credit card will be required on booking.
You are free to find alternative accommodation. We are offering these arrangements as a convenience to folks who would like to be at the conference venue.
The conferences, meetings and events we organise are not single 'one-off' events. They are part of a continual stream of conversations, activities and projects which grow and evolve in different directions. At the conclusion of every meeting, the question needs to be considered: What happens next? After all, there is little personal, educational or professional benefit in gathering people together from around the world and sharing all sorts of fascinating conversations if nothing further is going to happen as a result!
The possible ranges of 'outputs' which can productively flow from our meetings is a dynamic response to the dialogues, issues and engagements that take place during the events themselves. And as our meetings are attended by folks who come from different backgrounds, contexts, professions and vocations, what people would like to see developed as a result of our time spent together will always be potentially diverse, fluid and appropriate to what took place.
One range of possible outputs involves publication as a way of continuing the work of a project. Where publishing is a possibility, it is directly referenced in the Call for Papers, Presentations and Participation. Other possible outputs may include, but are not limited to:
~ social media platforms such as Facebook pages and groups, blogs, wikis, Twitter, as vehicles for continuing dialogues, disseminating knowledge and information and bringing new people into the work of the project
~ reviews; reports; policy statements; position papers/statements; declarations of principles
~ proposals for meetings, workshops, courses, schools
~ collaboration gateways, platforms and media
~ personal and professional development opportunities: faculty development; mentoring programmes; cultural cruises; consultancies; summer schools; personal enrichment programmes
The range of outputs is dependent on how little or how much you would like to become involved. Don't let the end of the meeting signal the end of your involvement with the project. Please get involved, bounce ideas around, think out loud – we'd love to hear about what you'd like to do and are always happy to talk about what is possible.
Payment Process
Participants must complete the online booking form by Friday 13th July 2018 at the latest.
After the deadline has expired, an invoice will be drawn up and sent to you; the invoice will contain all the necessary information for you to pay by bank transfer, cheque, Paypal or credit card.
The invoice must be settled by Friday 22nd August 2018.
It is the responsibility of delegates to ensure that payment is made by this date. Failure to receive payment will result in your booking being cancelled.
Payment Methods
There are a number of ways payment can be made.
Cheque
Payment can be made by cheque, in GBP (£ sterling) only and must be drawn against a bank with headquarters in the United Kingdom. Cheques should be made payable to 'Progressive Connexions' and sent, with a copy of the booking form, to:
Dr Rob Fisher
Progressive Connexions
Priory House
149b Wroslyn Road
Freeland
Oxfordshire. OX29 8HR
United Kingdom
We cannot and will not accept cheques made payable in currencies other than GBP Sterling.
Bank Transfer Payment may be made using bank transfer. There will be an option to pay in either GBP (£ Sterling) or Euro (€). Full details to enable a bank transfer are made available on your conference invoice. If paying by this method, you must agree to pay all charges at the sending and receiving banks.
By Invoice
You may request that an invoice be sent to you which you may forward to your institution. It is your responsibility to ensure that the invoice is paid before the payment deadline.
Online
Your invoice will include a link to pay through a secure and encrypted online payment system. Please click the link to use this method.
Credit Card
Payment may also be made using credit card. We cannot accept American Express or Discovery as a form of payment.
Paypal
Payment may also be made using Paypal. If paying by this method please send us the email account connected with your Paypal account and we will forward you a request for payment.
IMPORTANT
We strongly recommend that all delegates take out some form of travel or other insurance in relation to any and all travel arrangements or accommodation booked in regard to the conference. This should include cancellation insurance in the event of unforeseen or unexpected circumstances.
All fees are payable in advance. No delegate will be permitted entry to the conference if an invoice is still unpaid.